AMP PD has launched a Featured Workspace in Terra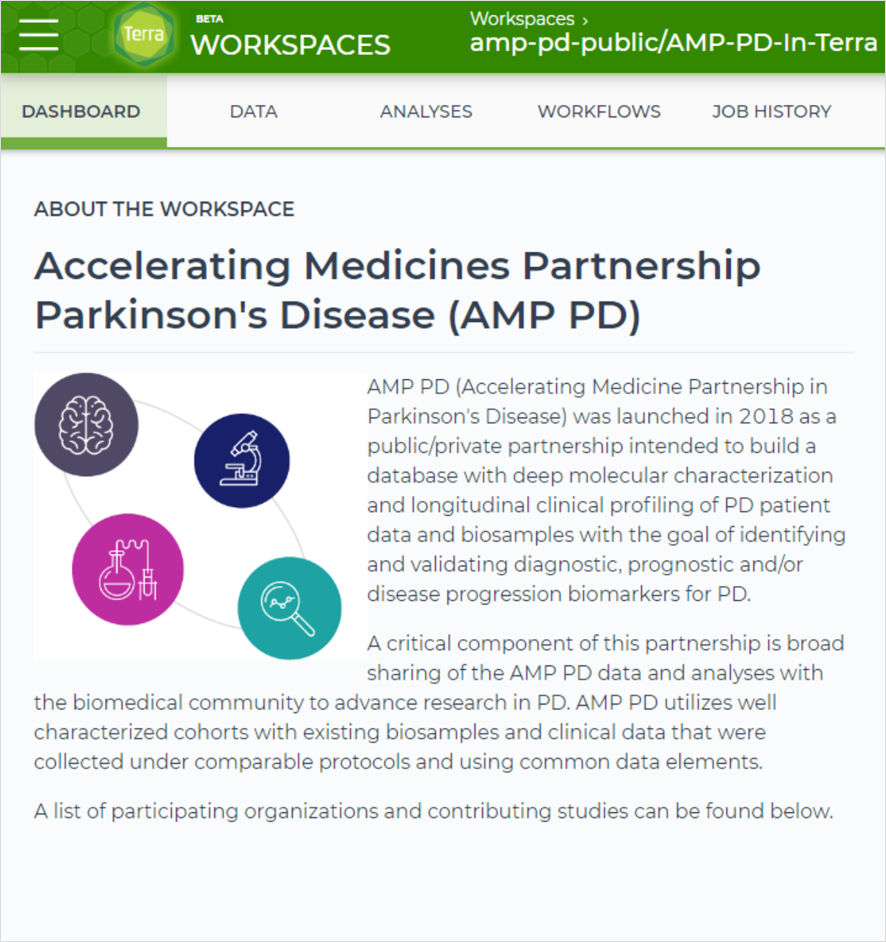 AMP PD now has a Featured Workspace in Terra to highlight the many AMP PD resources available to researchers. Terra is a scalable and secure platform for researchers to access data, run analyses and collaborate. AMP PD utilizes Terra to provide access to AMP PD data and resources. . 
We are always looking at ways to improve awareness of and access to AMP PD resources. To that end, we are excited to add a new workspace, which is available to anyone who wants to learn more about AMP PD – even if they don't (yet) have access to  AMP PD data and resources!
If you are an existing AMP PD researcher, this workspace can become a "home" that you can bookmark and return to within Terra. It can help you rapidly find resources such as data browsing tools, or the workflows and analysis notebooks in AMP PD official and community-contributed workspaces.
The workspace can be found in the Workspace Showcase and the Dataset Library.