AMP PD Kaggle Data Competition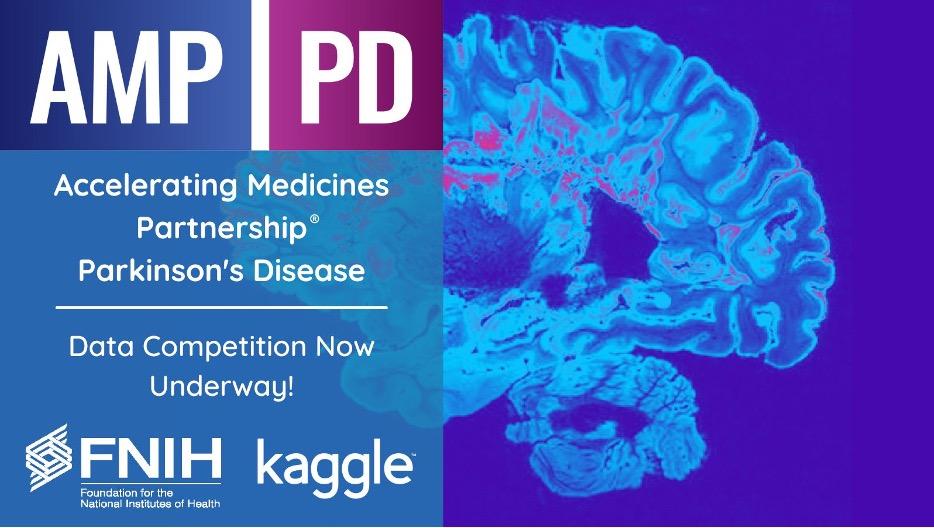 Accelerating Medicines Partnership® Parkinson's Disease (AMP®PD), a public-private partnership between government, industry, and nonprofits that is managed through the Foundation of the National Institutes of Health (FNIH), is eager to announce the AMP PD Data Competition managed by Kaggle. The competition's goal is to select the best novel designed computational models to predict The Movement Disorder Society-Sponsored Revision of the Unified Parkinson's Disease Rating Scale (MDS-UPDRS) scores, which measure progression in patients with Parkinson's disease, using changes in protein and peptides in cerebral spinal fluid (CSF) derived from mass spectrometry analysis. Results from this competition have the potential to provide important breakthrough information regarding changing molecules as Parkinson's disease progresses.
In this competition, participants will develop a model trained on data of protein and peptide levels over time in subjects with Parkinson's disease versus normal control subjects to predict MDS-UPDRS scores for patients. The top three models that most accurately predict Parkinson's disease patient progression based on the data provided will be awarded prizes. A total prize money of $60,000 will be awarded as $25,000 for 1st Prize, $20,000 for 2nd prize and $15,000 for 3rd prize. The entry deadline for this competition is May 11 and please visit the following link for more information and to participate in this competition.
https://www.kaggle.com/competitions/amp-parkinsons-disease-progression-prediction/overview/description