ELIZABETH HUTCHINS
Ph.D. Computational Scientist
TGen
Elizabeth Hutchins is a computational Scientist at the Translational Genomics Research Institute (TGen) with an interest in bioinformatics and transcriptomics, particularly when applied to the neuroscience-based questions. The AMP PD team first met Elizabeth as a member of Dr. Van Keuren-Jensen's project to sequence RNA from extracellular vesicles, and quickly enlisted her as a valued expert in our Transcriptomics Working Group. From the beginning, Elizabeth has been the person our team turns to for expert advice on analyzing AMP PD's transcriptomics data and preparing it for sharing on the AMP PD platform. We would not be able to make this data available to our users without her, and we are delighted to introduce you to her here.
-
The AMP PD Team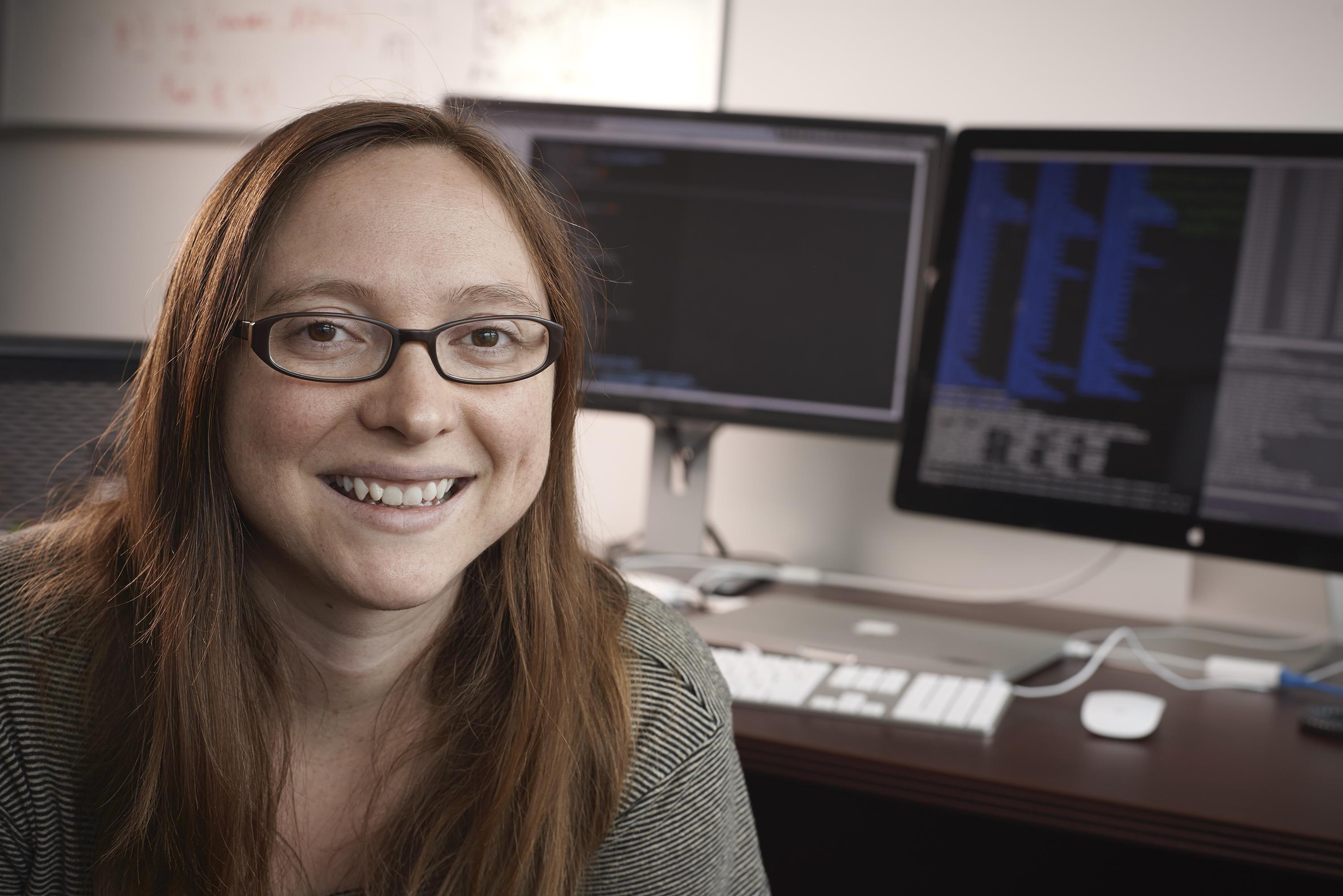 What is your contribution to AMP PD?
I'm a member of the transcriptomics working group. I am part of the team that worked on the whole blood transcriptomics data release, and I work with the extracellular RNA (exRNA) data as well.
How did you become interested in research relating to Parkinson's Disease?
The brain is so interesting and complex! And with a disease as prevalent as Parkinson's, there is a unique opportunity to analyze data from a large number of people and really make an impact.
What is your advice for scientists getting started with PD research?
Seek out good mentorship, ask lots of questions, and foster diverse collaborations. There is a great community of PD researchers that are excited to work together and share their expertise.
What is something others may not know about you that you would like to share?
I'm a violinist and a fiddler. I've played a little of everything from classical pieces to Irish fiddle music. And yes, I can play Devil Went Down to Georgia.